News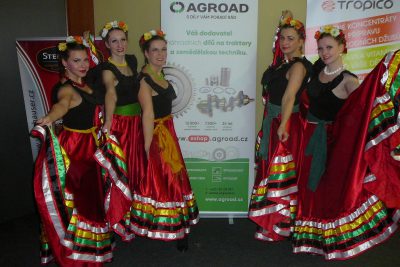 28. 2. 2019
As in previous years, we support the Volunteer Fire Brigade of the Blansko District in 2019. We appreciate their dedication to firefighting and solving various other complications around the Moravian Karst. You will hear a lot about our joint activities. In February, the General Assembly and the fifth anniversary ball where held, where AGROAD representatives were present.
The Akcent band played for dancing. Unusual performances, fakir and fire show, historical underwear show and cancan were prepared by the Association of Elegant Ladies and the In Flamenus group. Little Dave, well-known from the television competition Czechoslovakia Has a Talent, presented his painting art.
We believe that the firefighters and their guests had a good time and are prepared to hard and challenging work in the next year.
AGROAD is looking forward to further collaboration in the year 2019 and is ready to supply high quality spare parts for your machinery to remain alert and ready to help where needed.